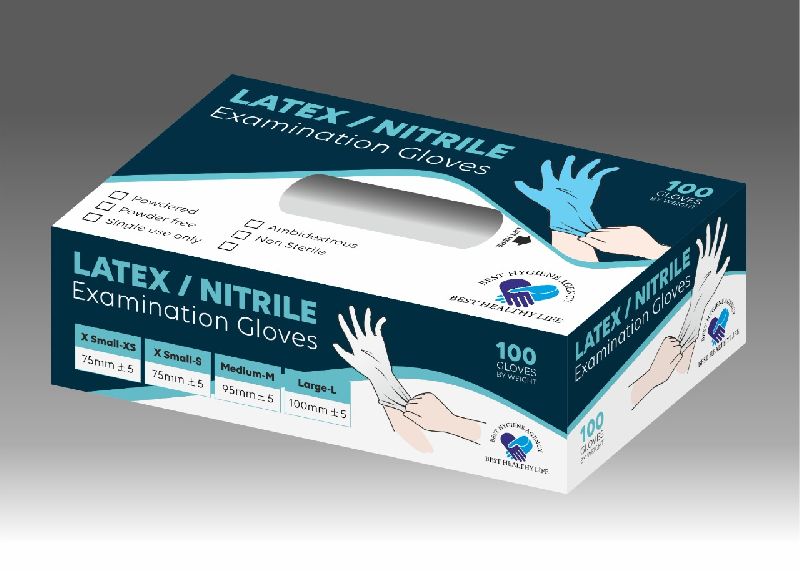 Disposable gloves are used by medical professionals at all levels of experience and education. These gloves are essential to keep themselves and also the patients safe. Having the right kind of gloves for patient care is extremely important in clinics, hospitals, physician offices, health units and labs across the world. These are used by nurses, doctors, lab technicians, surgeons, pharmacists, dentists, and others who are associated and belongs to this field every day.
So if you are also working in a field where you have to take care of your and others safety, you should choose a good quality latex examination glove.

Following are some tips that you should follow to choose the right glove for your use.

Features Of The Disposable Gloves
Disposable gloves are used in the medical profession to a great extent, as mentioned earlier. These are usually categorised either as surgical gloves or examination gloves. Healthcare workers and caregivers usually wear examination gloves to protect themselves and also the patient from contamination. More advanced surgical gloves are used by the surgeons and in operating rooms by the nurses to provide great sensitivity, precision and sizing.

It is essential that both these gloves be specialised to provide protection from bodily fluids and diseases. These should also be comfortable to wear and touch and should not make the wearer uncomfortable. Keeping these points in mind, latex gloves are perfect and used by many medical practitioners.

Material Of The Medical Glove
The examination gloves are made using different types of materials like nitrile, vinyl, latex and much more. Among these, latex gloves are the most popular ones. Latex gloves have been the standard ones in the medical offices for years and different styles and brands have different features. For instance, some latex gloves have powder, while others do not and some are longer and thicker than the others.
Latex gloves are used in high-risk situations that involve infectious materials. These are strong, elastic and biodegradable too. For providing mid-range barrier protection, flexibility, comfort and the right fit, latex gloves are the best.

Unpowered And Powdered Medical Gloves
Medical professionals use both unpowered and powered gloves in their line of work. Powdered gloves have become popular in the market as they are easy to wear and take off and help to lubricate the hands. The powder in the powdered gloves is usually corn-starch, which can cause irritation at times.
However, the powder can be problematic if the powder finds its way into open wounds and cuts on the skin. The powder can prevent natural healing of the skin tissue that is why some healthcare workers choose to wear unpowered gloves that have an inner coating.
There are plenty of manufacturers and suppliers who provide you with the best gloves. If you need gloves regularly, you should start buying in bulk to save your medical office a substantial amount of money and ensure that you are ready for anything. With the right gloves nearby and ready for use, high-quality patient care has never been safer or more convenient.

Choose to deal with the best latex examination gloves exporter and get products from them for your use.